Custom synthesis – fine and pharmaceutical chemistry
The 2 factories of ISALTIS group have the capacity to develop custom synthesis and production of fine chemicals in the form of powders or liquids.
We not only master the chemistry of minerals, but also of amino acids and other ingredients.
Our industrial sites are equipped with versatile facilities and various technologies:
Synthesis and crystallization reactor of different sizes (from 500 liters to 10 m3) and of different materials (stainless steel, enameled)
Physical separation systems (Filters, centrifugal dryers)
Evaporators / Concentrators (batch, continuous vacuum)
Dryers (flash, atomization, batch under vacuum)
 Custom powder premix
Powder shaping : mixing, milling, sieving
Packaging (Powders and liquids), from 5liters/kg pails to 1000L IBC 
Served applications
Pharma Nutrition

F

ood / food supplements

Cosmetics / Oral Care

Industries : catalysis, pyrotechnics, explosives, automotive, paint, glass / ceramic
Analytical laboratories
Our in-house laboratories are equipped for standard physico-chemical measurements (pH, titers, humidity, chromatography, etc.) but also advanced (detection of heavy metals by ICP in particular) and a microbiology laboratory.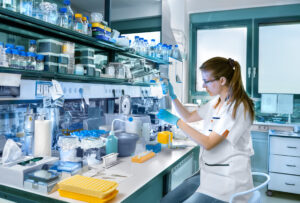 Quality certifications and CSR policy 
Our chemical ingredients are produced under GMP conditions (Pharma / Food) . Our sites are certified Responsible Care and respect the principles of Green Chemistry. Our CSR policy is geared towards people and respect of the environment.
Do not hesitate to contact us for any custom summary request (email: contact@isaltis.com).